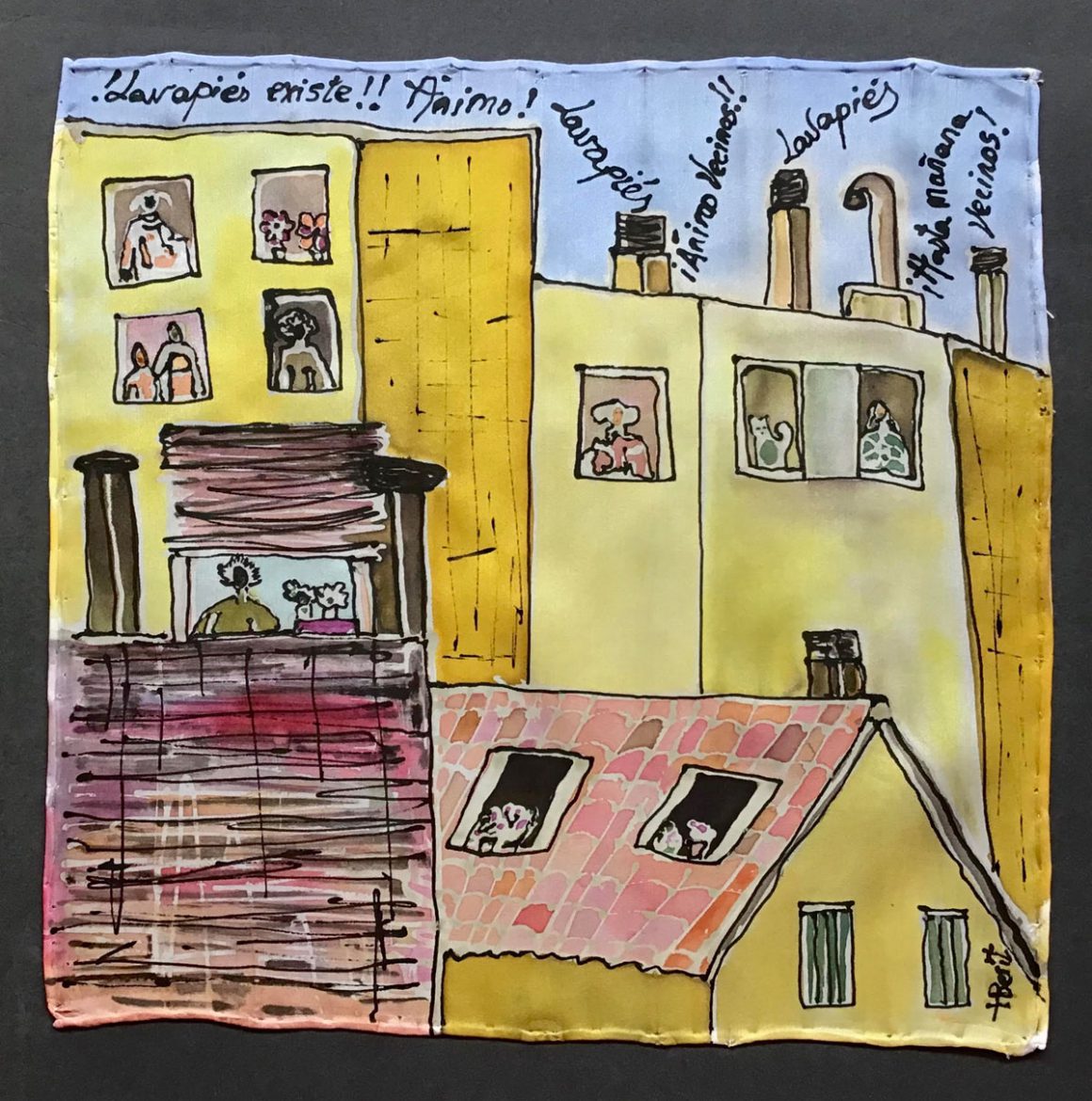 Date:
28. April 202015. Juni 2020
This little scarf represents a scene of what I see from my confinement in these difficult moments. Every day at 8 pm we applaud the sanitaries and all the people who take care of us all and at the end an anonymous neighbor screams! Courage neighbors!
Lavapiés exists! Neighbors see you tomorrow! Lavapiés is a neighborhood in Madrid, Spain where I live.